CTEK NJORD GO -charger
Ctek Njord ® Go is a portable 11kW EV charger that gives you fast, reliable Electric Vehicle (EV) charging at home, or when you're on the move. The charger can be used with the Ctek App to unlock additional features, for complete charging control and monitoring via your mobile phone.
Fast, portable charging for your Electric Vehicle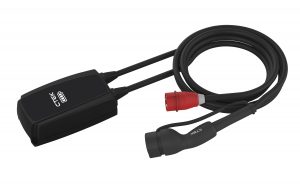 NJORD® GO from CTEK is a durable, lightweight and portable EV charger available with a Type 2 connector, with a charging capacity up to 11kW. It comes with fixed heavy duty 1.5m long mains cable and 5m EV charging cable, so there's no installation necessary – simply plug the unit into your domestic or commercial CEE socket for charging. The charger's user interface clearly indicates charge status. A free to download CTEK APP gives you total control over charging and charge scheduling directly from your Android or iOS mobile phone. The NJORD® GO features state of the art natural convection cooling technology, so you can charge at high power even when the ambient temperature is high.
NJORD GO
Technical data
App
Documents
Accessories
CTEK
NJORD GO
Can be wall mounted with optional wall mount kit.
LED interface.
Fully functioning across temperature range from -30 °C to +50 °C.
Case dimensions: 140mm x 250mm x 80mm.
Protection class IP65.
Two-year warranty.
Technical data
CTEK NJORD GO
Tuotenumero
40-353
Latausmenetelmä
Mode 2
Latausluokka
AC-lataus
Ajoneuvoliitin
Tyyppi 2
Pistorasiapistoke
CEE 16 A/400 V 5P
Vaiheiden määrä
3-vaiheinen
Latausvirta
6–16 A
Latausteho
1,4–11 kW
Taajuus
50 hz
Nimellisjännite (tulo)
400 V
Käyttölämpötila
-30 °C - +50 °C
Suhteellinen kosteus
Jopa 100 % 25 °C:n lämmössä
Jäähdytys
Konvektiojäähdytys
Maattovian tunnistus
Sisäinen sulake, maattovian tunnistus, 30 mA
AC, 6 mA DC
Maattivian nollaus
Puoliautomaattinen
Energiamittaria
Kyllä, sisäänrakennettu
Asemointi
Siirrettävä. Lisävarusteinen seinäkiinnitys.
Kotelon mitat
250 x 140 x 80 mm
Kotelon materiaalit
Muovi, metalli
Kotelon väri
Musta
Kiinteän latauskaapelin pituus
5 m
Virtakaapelin pituus (tulo)
1,5 m
Nettopaino
4,3 kg
Pakkauksen paino
4,9 kg
Pakkauksen koko
435 x 375 x 95 mm
Käyttöliittymä
LED-merkkivalot
Yhteydet
Bluetooth, WiFi
Yhteensopivuus (verkkovirta)
TN-net
Sovellustuki
CTEK-sovellus Androidille ja IOS:lle
Eristysluokka
IP65
Yhteensopivuus
CE, IEC 61851-1, IEC 62196, IEC 62752,
EN 60335-1
Takuu
2 vuotta
App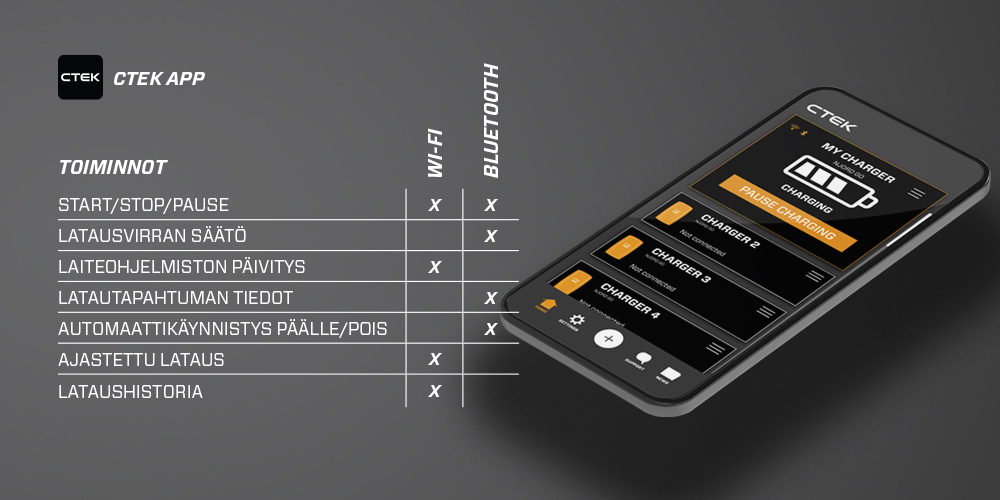 Documents
Accessories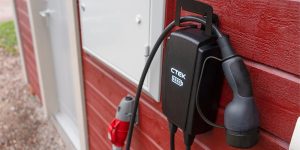 NJORD® GO WALL MOUNT is secure, lockable storage for your NJORD® GO, for easy access to the EVSE & neat cable storage.
Part no 40-388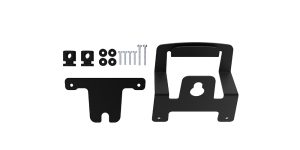 CTEK
Taattua CTEK-laatua
Laatu on CTEK:illä kaiken toiminnan ydin. Turvallisuus, yksinkertaisuus ja joustavuus ovat ominaista heidän tuotteilleen ja ratkaisuilleen.  CTEK on maailman johtava akunhallintaratkaisujen toimittaja, jonka tuotteita myydään yli 70 maassa ympäri maailman. CTEK on myös luotettava OEM-toimittaja monille maailman arvostetuimmista ajoneuvovalmistajista. Lisätietoja on osoitteessa www.ctekemobility.com.
Asiakastukitiimimme auttaa sinua, jos sinulla on kysyttävää tuotteista tai haluat lisätietoja EV-latauksesta.