Ctek Chargestorm ® Connected 2 is a state of the art EV charger specifically designed to be safe and easy to use. It's ideal for home, business, public parking and tenant-owner housing associations, and it meets all the required technical safety standards. Ctek Chargestorm EV charger is available in several different power and outlet/charging cable models. An Ethernet cable connects the EV charger to the internet. If Ethernet cannot be used, the unit can also be supplied with an optional 3G/4G modem. Internet connection is required for portal services and app management. Ctek Chargestorm supports integration with all major operators in electric car charging.
With the app you can do the following:
 Scheduling – Start/Stop
 History, data and software update
 Set current and charging power in real time
 Tag management (RFID)
 Selection of LED-brightness on the Wallbox
 See power for active charging session
More features and improvements in the app will be released on a regular basis.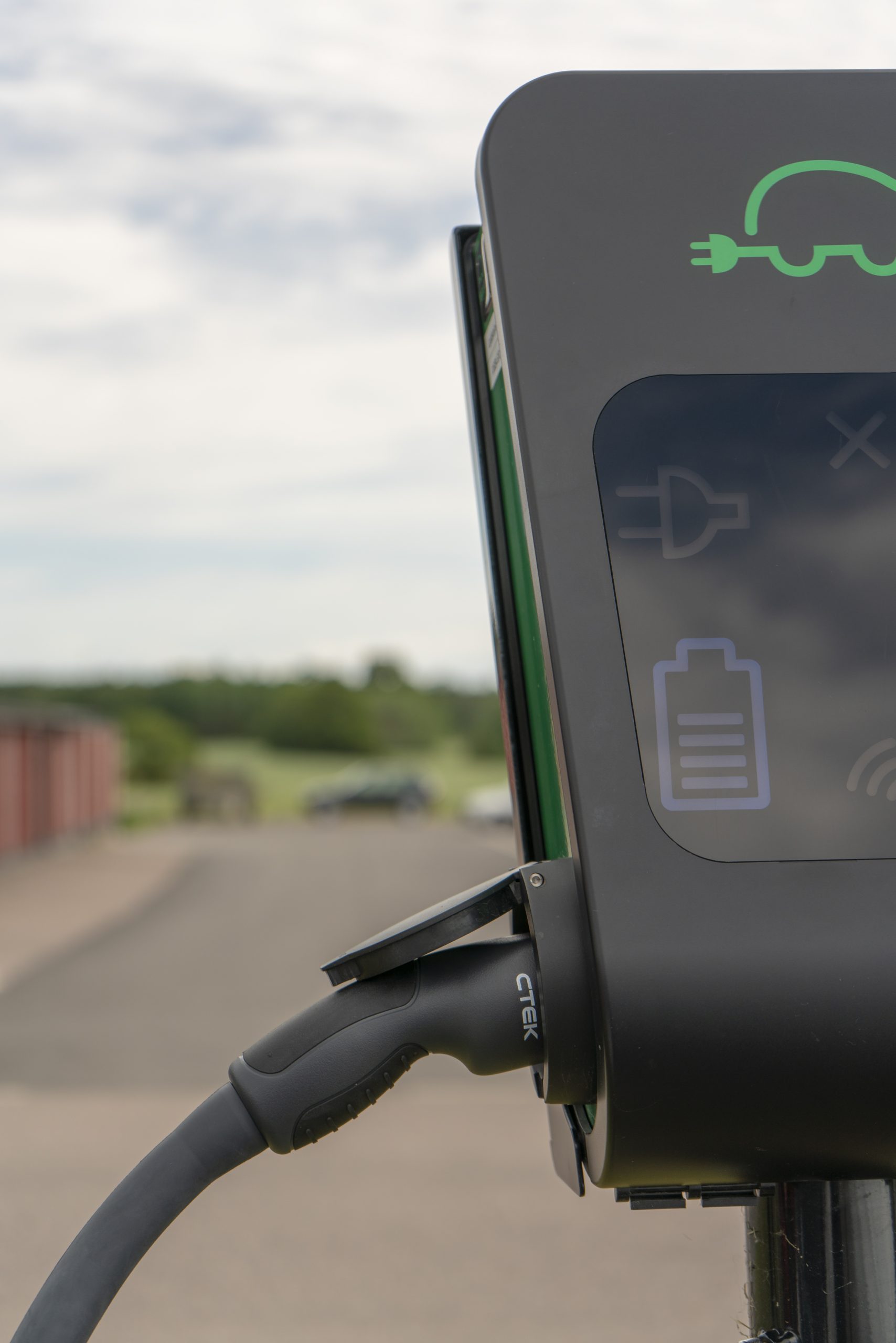 CHARGESTORM® CONNECTED 2
Technical data
Documents
CHARGESTORM® CONNECTED 2
Adjustable charging power via app or software
NanoGrid™ dynamic load balancing support
Built-in fuse, AC and DC ground fault detection built-in energy meter
Easy installation and lock protected for maintenance
Wall or pole mounted
Ambient operating temperature from -30 °C to +50 °C
RFID reader
OCPP 1.5/1.6
IP54 and IK10
2-year warranty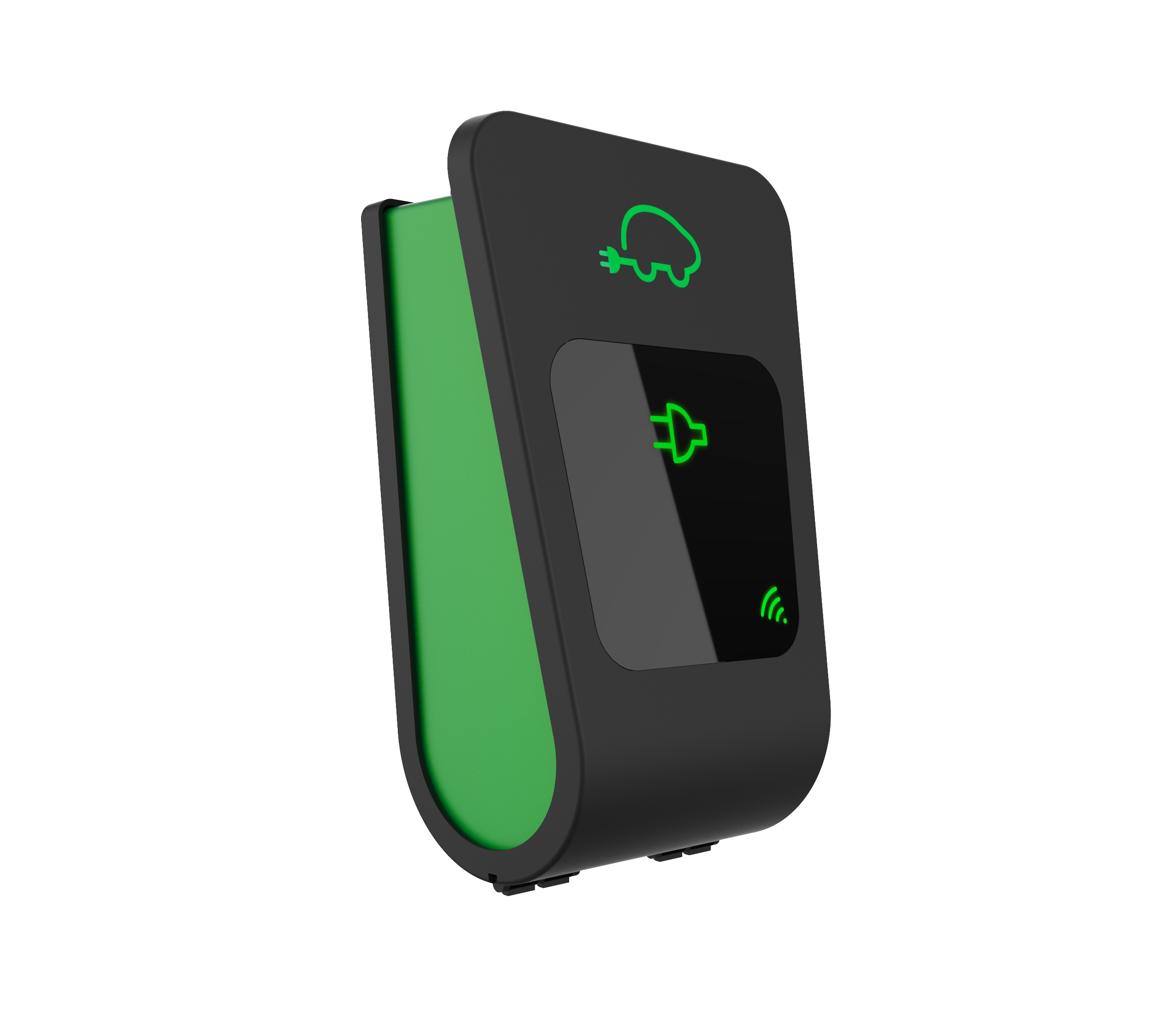 Technical data
| | |
| --- | --- |
| Loading mode | Mode 3 |
| Charging category | AC charing |
| Outlet* | Single- or dual type 2 outlets |
| Locking actuator (type 2 outlet)* | Yes |
| Fixed charging cable* | One fixed, straight charging cable/Two fixed straight charging cables. Option 1: extra long straight cable (7,5 m). Option 2: fixed coiled cable. |
| Vehicle connector* | Type 2 |
| Mounting | Wall or pole mounted |
| Load balancing* | Load balancing (NANOGRID™ Internal) is included between the dual charging points of the EV charger. Options for other load balancing solutions between several units (NANOGRID™ Home, NANOGRID™ Local, NANOGRID™ CTEK Grid Central). |
| Energy meter | MID (standard) |
| Number of phases* | 1 phase / 3 phase |
| Charging current* | 6-32 A |
| Charging power* | 1,4 - 22 kW |
| Frequency | 50 Hz |
| Rated voltage (Input)* | 230 / 400 V |
| Power input connector* | 16 mm2 terminal block |
| Ambient operating temperature | -30 °C to +50 °C |
| Relative humidity | Up to 100% at 25 °C |
| Altitude | <2000 m |
| Weight* | Max 24 kg |
| Enclosure dimensions (H x W x D) | 449 x 282 x 160 mm |
| Enclosure material | Plastic, metal |
| Enclosure color (metal) | Green |
| Enclosure color (plastic) | Black |
| Enclosure lock | Key |
| Ground fault detection | Built-in ground fault detection, 30 mA AC, 6 mA DC |
| Ground fault reset | Semi-automatic |
| Authentication | RFID, App |
| RFID reader | Yes |
| RFID tag standard | ISO15693, ISO14443A (MIFARE) |
| Communication protocol | OCPP 1.5/1.6 |
| User interface | LED symbols |
| Connectivity | 3G; 4G; Ethernet |
| App support | Smartphone display; Taking Charge App for Android and IOS (requires that the EV charger is connected to the cloud service Charge portal) |
| Compatibility mains | IT-net, TN-net |
| Compliance | CE, IEC 61851-1, IEC 62196-2, IEC 61439-7 |
| Approval | Download the Declaration of Conformity from WWW.CTEK.COM |
| Degree of protection | IP54 |
| Impact protection | IK10 |
| Warranty | 2 vuotta |
| * Depends on model | |
Documents